From Your First Call Through to Receiving Your Dress
What is your dress journey going to be like when you come to Shropshire Country Brides?
Below, we break down every step, from your first call right up to the day you receive your gown!
How do you get an appointment with us?
Firstly, you can book online, click right here to see our online bookings form. Here we will ask you a few basic questions to give us an idea of what you are after!
 Alternately, you can pick up the phone and give us a call on 01694 771470. We know that some of you ladies prefer to speak to someone, maybe you have a couple of questions, we are here for you.
We will then book a suitable date and time for you.
Weekends are obviously prime and we are booked up for a few months in advance.
So just bear that in mind when you are looking at your calendar.
Before your appointment
We then give you a call just a few days before your appointment, just to clarify that you're still okay to attend and just have a little catch-up.
Once you arrive at the showroom, In order to keep everyone safe, during the global Covid-19 pandemic, we ask that, when you arrive on the day of your appointment, you wait in your car in our car park, once everything is ready for your appointment, we will give you a call.
Once inside the showroom, we will ask you to sanitise your hands and remove your shoes.
We want you to be cool, calm and relaxed within our air-conditioned showroom.
We will then introduce you to the team and offer you a glass of Prosecco.
We'll talk about your venue, about your thoughts about the gowns, what you may have tried on before and anything you might want to try.
Next, we will start looking through our selections.
Initially, we only need to pick four or five dresses for you to start trying on. This is so we can see how you look in a dress, listen to how you feel about the dresses and hear your bridal party's views as well.
As we move through the collections, we will hopefully find you your dream dress.
If we do manage to find that dream dress, we will then invite you to take photographs so that your makeup artist, your florist, your hairdresser and even your cake maker can have a view of your gown.
Ordering the dream dress
Your dress will then be ordered, once we have measured you up to the nearest size of the designer chart.
Initially, you will pay just half the price of your dress as a deposit.
Now, dresses will take between two and six months to actually arrive with us.
Once they arrive, Emma writes to you, inviting you back in to try on your gown.
This is when we will ask you to pay the remaining balance of your dress.
Time to accessorise
Once you have your dress, we can look at your shoes, your tiaras, your veils, anything that you need extra for that day.
We have an amazing collection of beautiful items for you to look at and try on in the showroom. Everything you need to compliment that gorgeous gown!
Making adjustments
 We will then also look at booking the seamstress appointments just eight to ten weeks before your wedding.
 Now, with our seamstresses, they work independently and you will pay them directly.
We offer steaming and pressing services just before your wedding to ensure that everything looks perfect! You can then pick up your dress just a day or two before your big day.
 Girls, if you have any questions, any queries, you know the drill, get in touch and come and see us.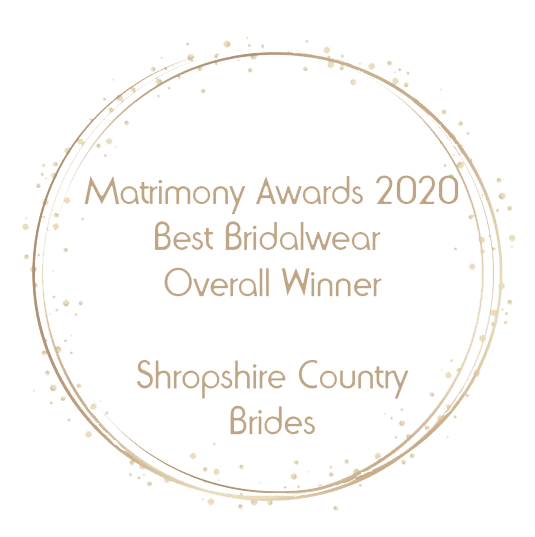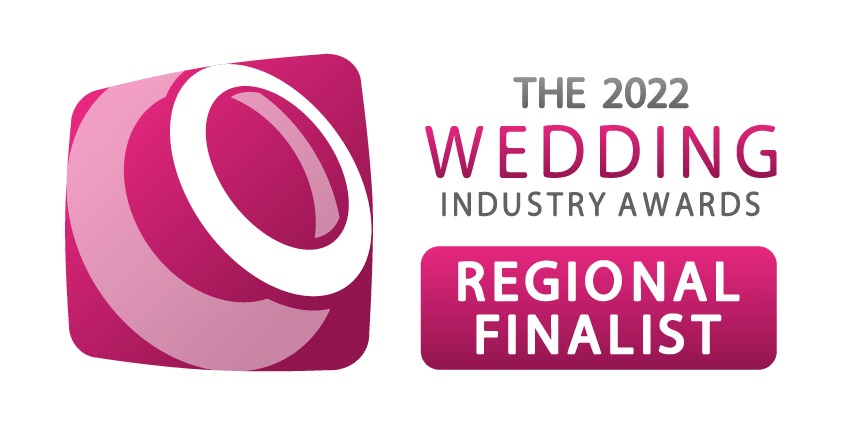 To arrange an appointment, please call us on 01694 771470 or fill out the enquiry form below.
---
Get in touch
Opening Times
Sunday - Closed
Monday - 9:30 - 17:00
Tuesday - 9:30 - 16:00
Wednesday - 9:30 - Late (evening visits by appointment only)
Thursday - Closed
Friday - 9:30 - 16:00
Saturday - 9:30 - 17:00
Shropshire Country Brides, A49, Leebotwood, Nr Church Stretton, Shropshire, SY6 6LU