It's Time to Say Yes to Your Dress
Here at Shropshire Country Brides, we are here to help you say yes to the dress!
We know it's not just the dress that makes your decision either, it's the entire experience. Which is why we will have you feeling certain from the second you walk through our door.
How do you get your appointment?
We know you ladies have lots of wedding plates to spin, which is why we've made coming to see us as easy as possible. You can either complete a booking form on our website, message us on Facebook or Instagram, or simply give us a call.
So what does an appointment look like at Shropshire Country Brides?
Well, we start off by greeting you and your party at the door. We'll invite you to come in, take off your shoes and put on a pair of slippers. We want you to feel relaxed from the start.
You'll then be invited to make yourselves comfortable on one of our sofas, where we will provide glasses of Prosecco for you and your party.
During this time, we'll have a chat with you about your likes and dislikes of any dresses you have seen, online or at other showrooms, or that you've dreamt of whilst growing up.
Once we've got more of an idea of your vision, we will take you around the showroom, talk you through the collections and invite you to make a captual choice of dresses.
Once you have chosen the ones that have caught your eye, the fun begins. We'll get you into those dresses and listen to what the whole bridal party is saying about each individual one.
Whilst this is happening, we will listen to your preferences as the bride. Using our expertise, we will then pull other dresses that we feel you would love and find your dream dress.
Once you've found the one
Picture the scene. You are standing there in the dress of your dreams, feeling as beautiful as you deserve to. You love it, your bridal party loves it and you're more excited for your big day than ever. You've just said yes to your dress.
So, what happens now?
We will take your measurements and discuss with you the size we will be ordering. We'll then ask you to fill in some simple paperwork, so we can order your dream dress.
Some of these beautiful dresses can take up to five months to come in but we will make sure you know about that.
Once your dress does arrive, you will receive a letter in the post from Emma asking you and your bridal party to come back in and try your dream dress on. This is one of our favourite bits. The wait is over and the dress is yours.
How do we continue to support your bridal dreams up to the big day?
Once your dress has arrived and you've come in, tried it on and fallen in love all over again, we can then help you with the finer details.
We can look at accessories; vails, tiaras, shoes, belts, jackets, so as to achieve the vision you've always wanted.
We can also assist with any seamstress appointments you need. Most seamstress appointments are done eight to ten weeks before the wedding, so that we get you as close to your date as we can.
We can also steam the dress up once all the seamstress work is complete and you're happy. That way, we can make sure everything is perfect and pristine ready for the big day.
Are you getting married abroad? No problem. For those beautiful summer weddings, we can actually assist in providing a box and packing your dress to go on the aeroplane, because you don't want that dress going in the hold.
You want it with you all the way.
If you're a bride that's ready to find your dream dress and achieve the look you've always wanted, say yes to an appointment with us today.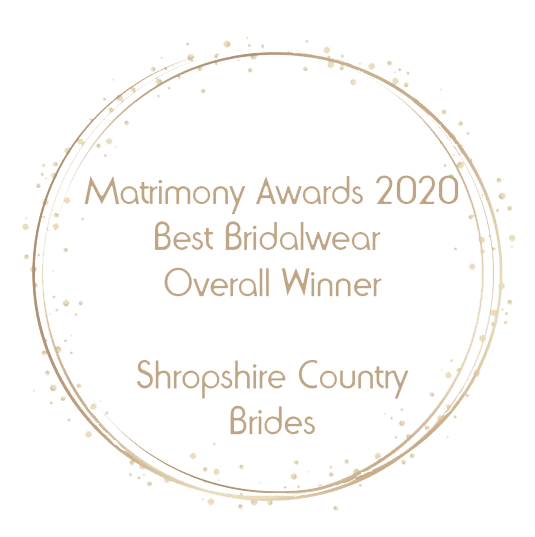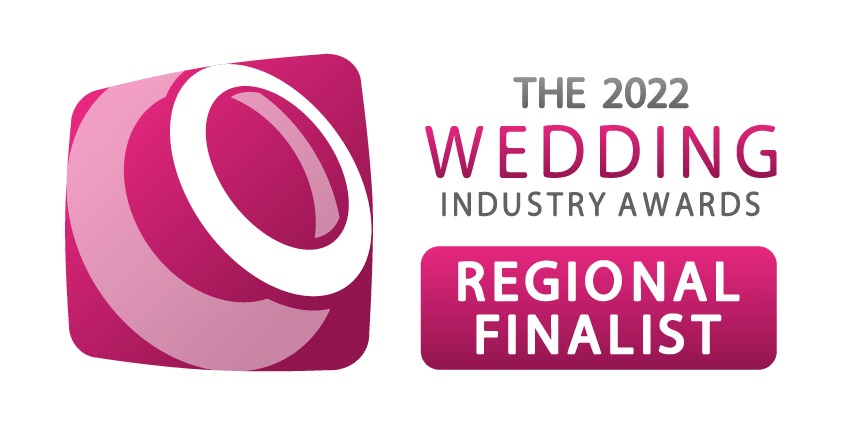 To arrange an appointment, please call us on 01694 771470 or fill out the enquiry form below.
---
Get in touch
Opening Times
Sunday - Closed
Monday - 9:30 - 17:00
Tuesday - 9:30 - 16:00
Wednesday - 9:30 - Late (evening visits by appointment only)
Thursday - Closed
Friday - 9:30 - 16:00
Saturday - 9:30 - 17:00
Shropshire Country Brides, A49, Leebotwood, Nr Church Stretton, Shropshire, SY6 6LU