What Happens Once You've Said Yes To The Dress?
Once you've found your dream dress and placed the order, what happens next?
The excitement isn't over and we're still here for you every step of the way, even after you've said yes to the dress you want.
After you've said yes…
Your dress will take between two and five months to arrive with us.
Once it has arrived, we will send you a letter in the post, informing you that your dress has arrived into the showroom.
After you've received that letter, pick up the phone and give us a call. We'll get you booked-in to come and try on your very own dress.
What happens on appointment day?
On the day of that appointment, we suggest you do a mock hairdo and put on some form of your bridal makeup, just so you have a better visualisation of what you're going to look like on the day.
Then the fun part! We will run through lots of different ideas with you for your veil, tiara, shoes, all sorts of things, to make that dress personal to you.
It's bridesmaid time!
For this appointment, we could also look about getting your girls in, if we haven't already.
Have they found their dresses? Have you thought about colours, shapes, and styles?
We'd love to spend time with you all as a collective group so that you can try them on alongside each other and get the real vibe of the wedding.
And don't forget your little munchkins, your flower girls.
We've got dresses by Richard Designs, and the little ones love having a play in those as well.
Where to store your dress?
After your appointment you have the choice on where to store it in its complimentary dress bag.
Either at home with yourselves, and make sure no one sneaks a peak! Or you can store it here
in the store with us.
Alterations?
Once we have decided where your dress is going to be stored, we also need to get you booked in for your alterations.
You can of course, use your own local seamstress if you wish. But we have two independent teams that work here in the showroom with us. It is important that we get those bookings into the diary.
No alterations will start until about two months before your wedding as our shape can change and that's okay!
As you can see, we are here for you every step of the way.
During any time of your journey, you can contact us either on the phone or send us a message on social media. We love being part of your journey.
Anytime, pick up the phone, keep in touch.
Take care, stay safe and chat to you soon.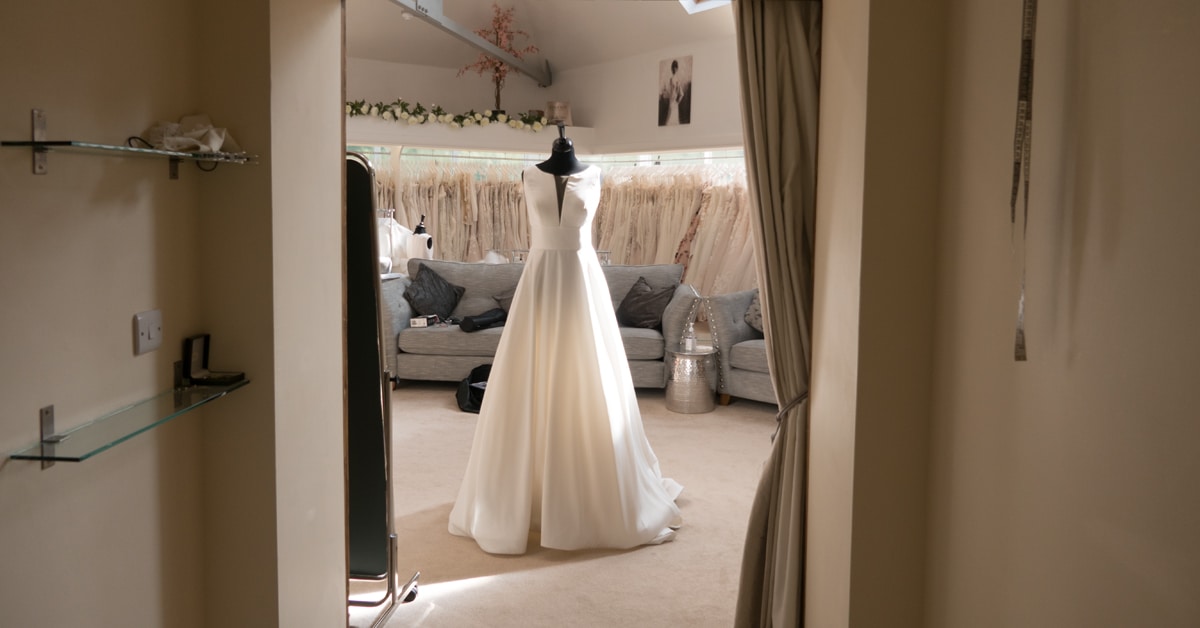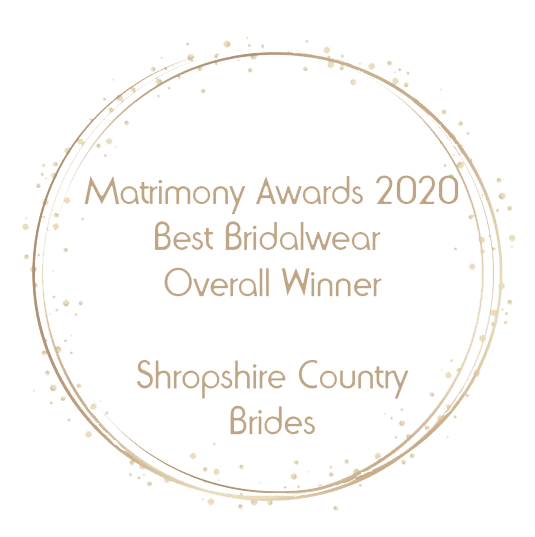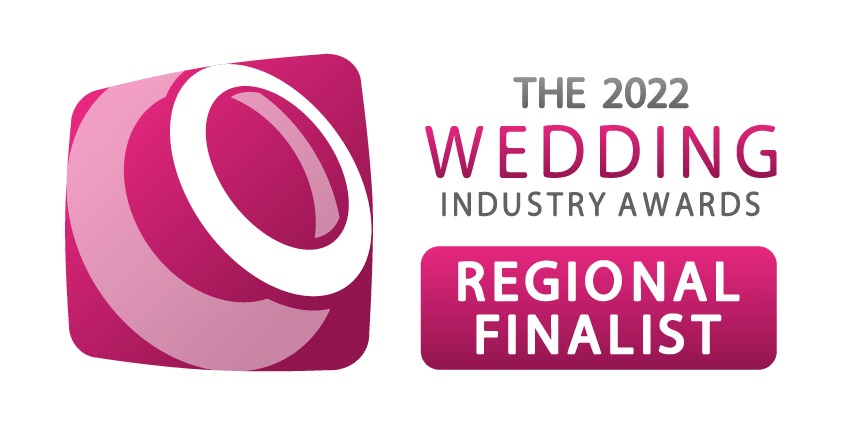 To arrange an appointment, please call us on 01694 771470 or fill out the enquiry form below.
---
Get in touch
Opening Times
Sunday - Closed
Monday - 9:30 - 17:00
Tuesday - 9:30 - 16:00
Wednesday - 9:30 - Late (evening visits by appointment only)
Thursday - Closed
Friday - 9:30 - 16:00
Saturday - 9:30 - 17:00
Shropshire Country Brides, A49, Leebotwood, Nr Church Stretton, Shropshire, SY6 6LU